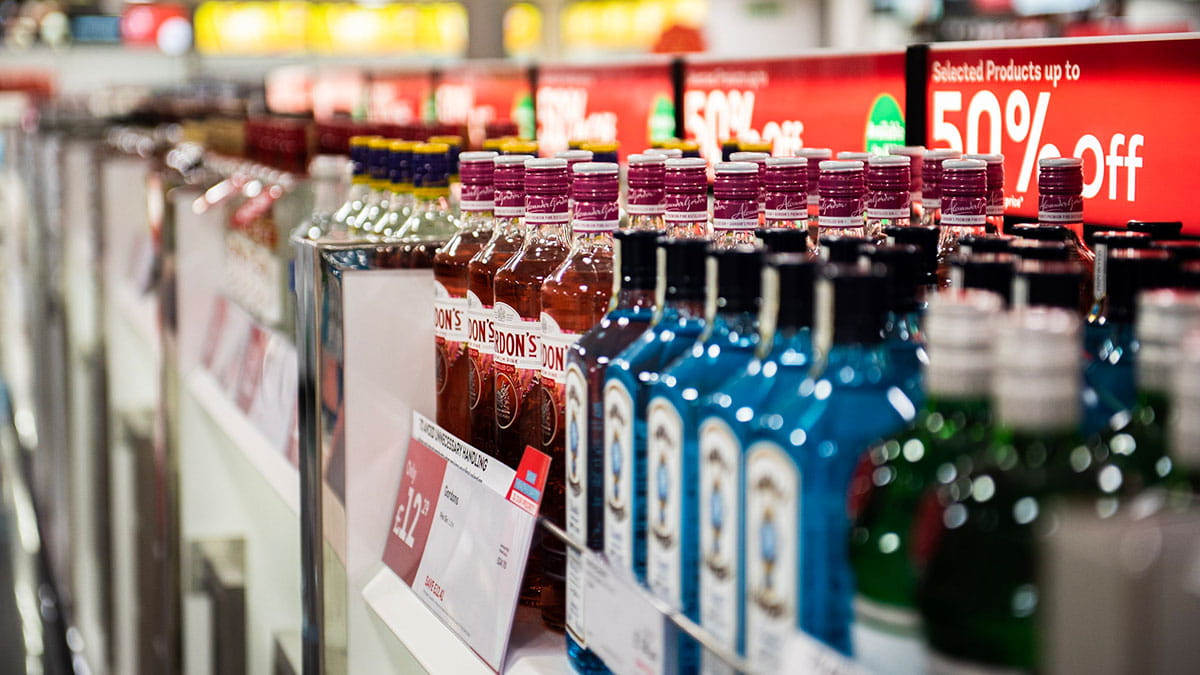 Hull to Rotterdam Shopping
The Reserve & Collect service on our Hull to Rotterdam route allows you to shop in advance and spend more time enjoying the onboard food and entertainment!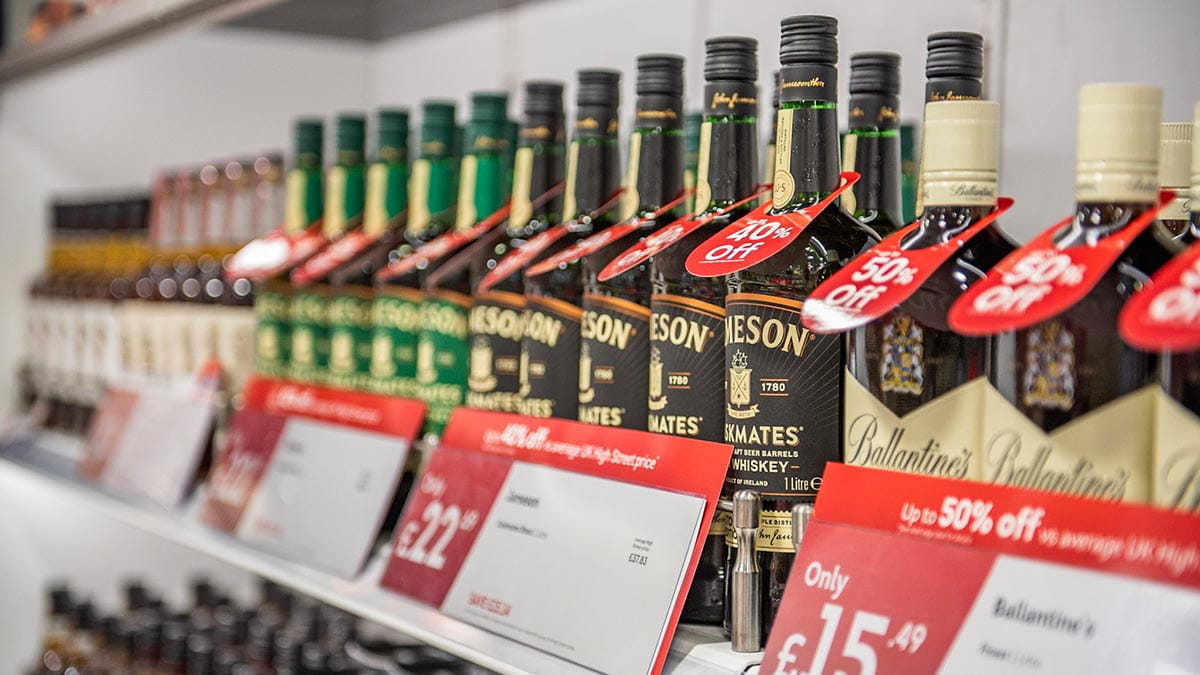 Liverpool to Dublin
Get access to 1000s of products not available on our Liverpool to Dublin route, through our new Reserve and Collect service. Including duty free products!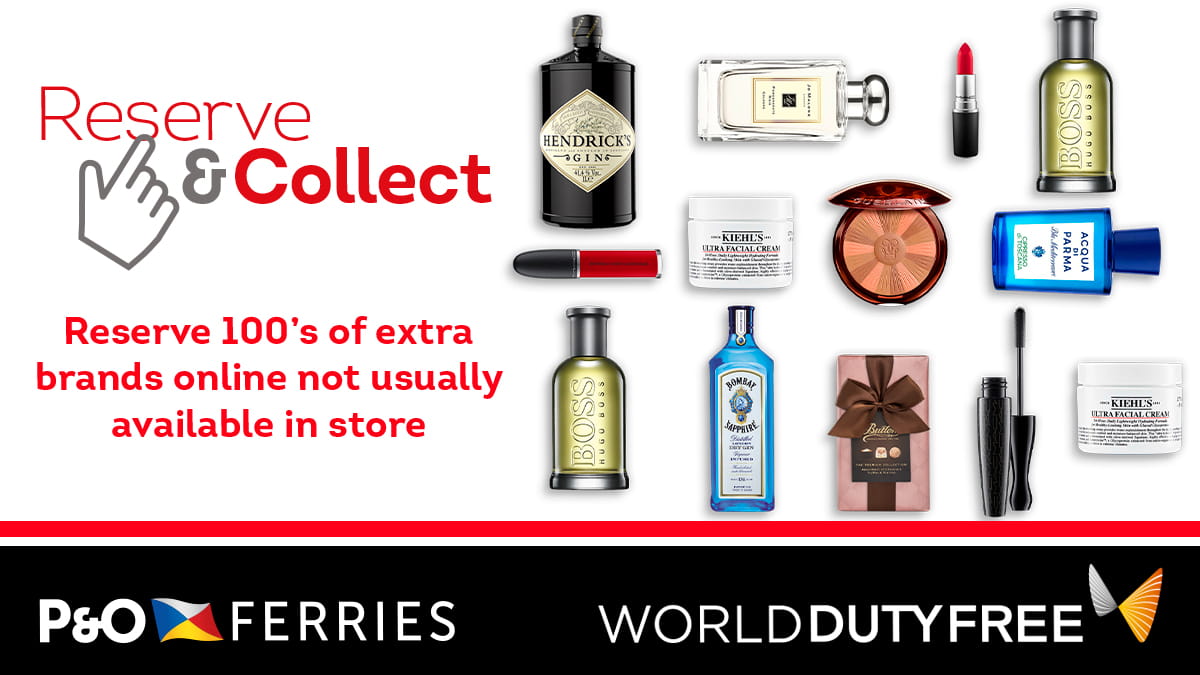 Reserve & Collect
Start browsing the Reserve & Collect website today ahead of travel, to discover 1000s more products at great value prices!

The benefits of Reserve & Collect
You can now reserve your shopping online, then collect and pay in store when you sail! Find out more about the benefits of using our new Reserve & Collect service below!
Save time!
Save time by browsing in advance ahead of your journey, giving you more time to relax and enjoy the rest of our onboard facilities as you sail across the sea knowing your shopping has been taken care of.
More choice!
With 1000s more products available online, that aren't usually available in store, you can shop all your favourite brands at great value prices.
Exclusive products!
World Duty Free offers a great selection of limited edition products and travel exclusives that cannot be found anywhere else.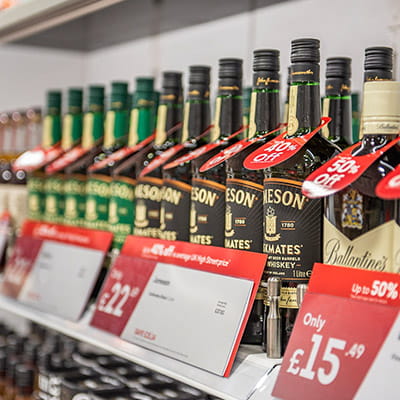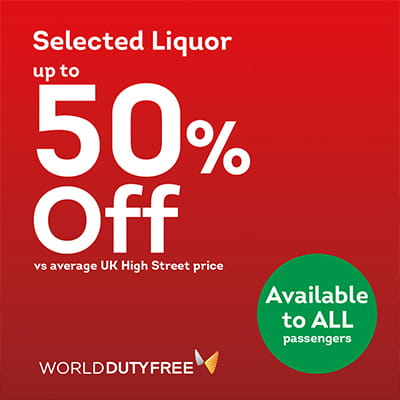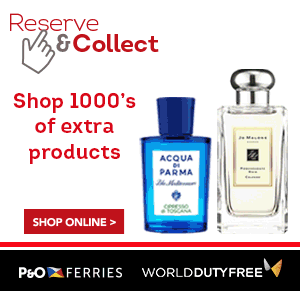 Terms and Conditions of the Offer:
10% off all Reserve & Collect orders made via worlddutyfree.com.

Offer valid only on full priced products.The offer shall not apply to any products already discounted or on promotion.

Offer valid on all Reserve & Collect orders placed from 1 June 2021, and collected within 30 days of your order date.

This offer only applies to Reserve & Collect orders placed and collected at participating locations. If the offer applies to your departure location, it will be shown when you select your collection store on the Reserve & Collect website.

When you collect your order, if any of the products in your order are on promotion (for example, buy one get one free), and the promotion is better than this offer, then the best available discount will be applied when you purchase your products.

This offer cannot be used with any other money off voucher or discount voucher.

This offer does not apply to tobacco products or products purchased in The Macallan Boutique.

No cash alternative.

The usual terms and conditions apply to all Reserve & Collect orders.

Promoter: WDFG UK Ltd, 4 New Square, Feltham TW14 8HA.