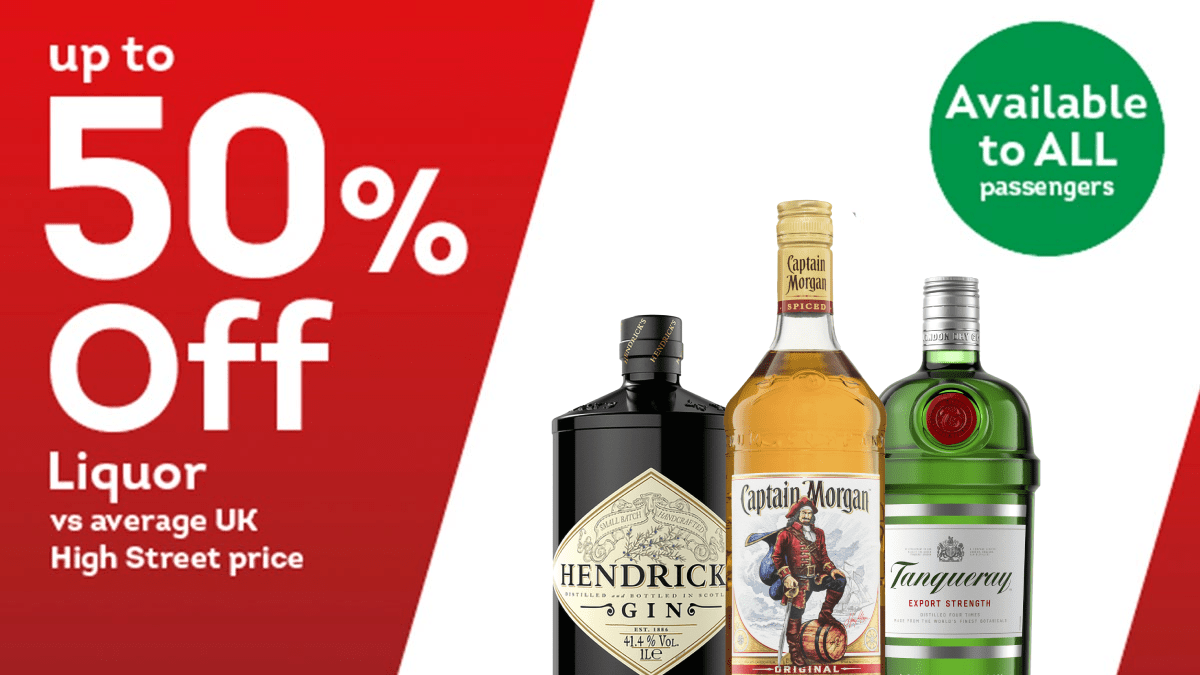 Duty Free is back!
Save up to 50% off high street prices on a whole range of alcohol and tobacco products. Including spirits from Bombay Sapphire and Famous Grouse.
Dover to Calais Shopping
Discover 1000s of more products to reserve online before you travel on our Dover to Calais route, then collect and pay in store during your sailing!
World Duty Free shop
Carry to car service
Stocking up on all your favourites? Why not take advantage of our FREE carry to car service. Ask a member of staff onboard for more details when making your purchases.
Up to 50% off UK high street prices
Now that the UK has left the EU and Duty Free has returned, you can shop alcohol and tobacco products with up to 50% off RRP in our World Duty Free store. You'll also find a huge range of fragrances from the brands you love, with up to 40% off high street prices.
Duty Free Allowances
When it comes to Duty Free shopping there are limits in place for the number of products you can bring into the UK. Allowances will also vary depending on whether you are travelling to or from the UK. Find out more about Duty Free allowances by visiting the World Duty Free website.
Travel Exclusive Shopping
If you're looking for something unique for that special gift, you'll be delighted with the range of travel exclusive products we have in store. From your favourite fragrances to sweet treats and spirits, you'll find plenty of great gifts on board that can't be found on the high street.